In 2019, there's going to be around 3 billion people active on social media – 2X what it was just 5 years ago. Which makes social media the world's greatest marketing and advertising opportunity with over a quarter of the world's population is active on one or more platforms.
In this post, we're going to share the top 25 tips you need to get started making the most of your social media marketing efforts.
1. Understand What Makes Content "Quality"
The only thing that qualifies content as quality is your customers and followers' reactions. This means that when you're posting something on a social channel, you should be looking at it through the lens of your customer.
To make sure what you're posting is quality, ask yourself:
How does this help my followers? If it doesn't help them in some way, it's not quality content.

Is this relevant to my followers? If it's not relevant to their lives, it's not quality content.

Does this speak too much about my product or service? Limit the posts about your product or service to about 20%, or 1 in 5.
Quality first! Your content should always engage or teach something new to your audience – whether you're sharing something you've written, a photo you've taken, or something someone else posted that you want to share.
2. Automate Everything (without sacrificing quality)
Several scheduling tools allow users to schedule posts in advance to all of their social networks. This can really make life easier – I can spend about 20 minutes scheduling a week's worth of content.
You can't automate everything  – as you'll need to engage with followers, respond to current events, etc. organically and without scheduling.
Here's a few tips to get you started:
 – Take advantage of a free trial or version of Tailor Social
 – Schedule your quality content into the tool ahead of time.
 – Respond to current events, industry news, etc. as it comes and on a one-off basis.
 – Save your highest performing posts and share them again in the future.
3. You Can't Improve What You Don't Measure
Another great thing about automation tools like Tailor Social, Sprout Social and Buffer is that you can analyze data from all of your channels in one place.
This will help you determine:
 – Which channels are most effective for your brand 
 – What time of day and what day(s) of the week is the best time/day to post
 – What types of content your audience prefers 
To get the most out of social media, you need to use analytics and determine the answers to the above bullets. Spend your time on the channels where your customers are active. Post more of the things they like.
4. Become a Better Writer
If you want to create more engaging social posts, you should improve your writing skills. There are two extremely efficient ways you can improve your writing: read more and write more.
The more you write social posts, and the more you pay attention to what your users like, the better your writing will get. Here are a few quick reads that will improve your writing chops immensely:
Everybody Writes, Ann Hadley
Read Me: 10 Lessons on Writing Great Copy, Roger Horberry, and Gyles Lingwood
Words That Sell, Richard Bayan
Saying that images are huge in content these days is a huge understatement. Social media is driven by images, and while you can use stock photos and make images using platforms like Canva, nothing beats real-life, unique photographs.
Here are a few tips to get you started on your path to taking better pics:
Get familiar with this simple

rule of thirds

.

Use a smartphone with a good camera.

If you have the money – hire a professional photographer.
Using original photographs on your social posts will take your branding to the next level and help you increase engagement which will ultimately help you convert viewers to followers and prospects to customers.
Goals are vital to social media success. Not all goals are created equal though – your goal needs to be high enough to make a difference in your company's bottom line, but not too high that it'd be nearly impossible to achieve.
Here's how to set a realistic goal:
Look through your data and find the top 3 performing posts.

Write down the total number of engagement, likes, comments, and new followers those posts generated.

Aim to get that amount of engagement/followers with each new post. Optimize your older posts to be more like the top-performers.
7. Be Active Where it Makes Sense
If you're a B2B company that sells something super techy to engineers at Fortune 500 companies – then you probably don't need to waste your time on Snapchat. Sure, you could maybe get a bit of engagement, but it wouldn't be worth the time spent there. Instead, you'd focus on LinkedIn, Twitter, or wherever your engineering audience is most active.
To determine which channels work best for you plug all your social channels into a social media automation tool then use the analytics reports of the tool to see which channels give you the most engagement.
Once you know which are your strongest channels, focus your energies on them.
8. Recycle and Reuse Your Top Performing Posts
Recycling posts is a great way to increase engagement. If your users went bananas for your last social media post (whatever it was), then recycle that post – add it to your automation tool and use it a few more times.
Here are tips for recycling posts:
Use analytics to determine top performing posts in each social channel

Reschedule top-performing posts (you don't have to change anything about them, just reshare. OR, you could make minor changes like changing the text that goes with a photo or before a blog link, etc.).

Encourage the actions that your users take most often
Example: If followers love to reshare your blog links, then encourage that action in the text that goes with your link. You might say something like,
"Here's the latest from our blog – X Reasons to Brand Your Small Business – please reshare!!"
You can't leave your loyal fans hanging. People love reciprocation and TLC, and you need to show some love. Spend some time going through your users' profiles, like their posts/pics, respond to their comments on your posts, etc.
10. Understand How Your Posts Affect SEO
Search Engine Optimization (SEO), refers to the position or rank of one of your web pages. When a user searches a specific keyword in Google or another search engine, pages that contain the most value rank higher. Search engine algorithms determine that value.
Does sharing your posts on social media affect SEO directly? Most folks say that Google's algorithms aren't programmed so that social shares directly affect SEO.
BUT, the more shares your posts receive, the more likely it is that others will link your post in their own website – and that DOES impact your rankings in a very positive way. When another web page links to your post – it increases the value of your page (this is called a backlink).
So, aim to have all your blog posts shared as much as possible via social media channels because the more eyes that land on your content, the higher the chances of getting a backlink.
11. Answer Questions and Offer Support
Social media is a major player in the customer support/customer success space these days. There are even tools that organize inbox messages from customers.
Offering help, publicly apologizing when you screw up, and sharing FAQs is a great way to strengthen brand loyalty and increase customer happiness.
Some companies prefer to have a separate customer support profile – like how eBay and PayPal have @askebay and @askpaypal twitter accounts just for customer support.
12. Direct Traffic to a Landing Page or Website
Use your new follower base to drive traffic to your website. This will improve your search rankings and on-site conversions.
For example, let's say you post a picture of your product on Instagram – a millennial women wearing your product (for example, shoes). You'd be smart to link that pic back to a purchase page on your website.
That way, a user can click on the Instagram link, then add the shoes to their cart on your website.
Paid ads can help you increase your followers quickly, and can also help you increase web conversions dramatically.
Successful paid ad campaigns on social media accounts depend on putting your ads in front of a well-defined audience.
Most social media platforms allow you to fine-tune your audience manually, or you can use a piece of code that gets embedded into your website which tracks users and displays your ads to the folks who've already expressed interest in your product through visiting your site.
Contests are a great way to drive engagement, increase followers, and celebrate your customers!
There are typically two ways of holding a contest on social media:
A landing page – A landing page contest drives conversions and email signups. You make posts about a prize in exchange for information. You'd create a series of posts about the prize and link those posts to a landing page. Your users sign up by providing email/name, or whatever information you choose to collect on that landing page – and there entered into your contest.
Like this one:
Hashtag – A hashtag contest drives followers and engagement. The way it works is that you select a branded hashtag and ask followers to enter your contest by adding your branded hashtag to their posts.  
Example: Let's say you want users to Instagram themselves wearing your company's shoe brand, and if they hashtag that photo with #yourbrandshoes, then they enter to win a $200 gift card.
15. Give Your Users a Way to Practice Kindness
There are lots of brands out there driving engagement by encouraging their followers to share their ideas with the company and other users. This is a great way to improve brand loyalty.
It works similar to contests, wherein you're encouraging action in exchange for something.
Maybe you're doing a charity drive, donating to a different charity each month. You tell users that if they use a certain hashtag, like #yourcompanycharitydrive, then you'll donate $1 to the charity you're helping that month.
16. Work with Influencers
Influencers are social media pros who have a ton of followers. There are many ways that your company can take advantage of an influencer's follower base.
First, you'd want to make sure you're aiming for an influencer that works within your industry/niche. You may not want a sportswear model if you're selling handmade quilts.
To find influencers, search keywords for your industry. Example: If you're selling a new toy for babies, you could search #mom hashtag and research which profiles under that tag have the most followers.
17. Give Followers an Inside Look into Your Company
Your audience will appreciate a look behind the curtain now and then. This is why companies share info about their employees or what's happening in their office. 
Check out this example of Google posting about their participation in this year's Pride festivities:
To create posts similar to this, ask yourself these questions:
 – What's it like to work where you work?
 – How do you interact with your local community?
Give users a behind the scenes look.
18. Create an Email list or Channel for Your Super Fans
Have a curation team channel. This can either be an email chain or a Slack channel, etc.
Here's how to set up your sharer channel:
Find your superfans/advocates – these can be coworkers that always share your social content, customers, or other contacts.

Create a closed group for these folks. Keep them separate – don't have the same group for customers as you have for other contacts and network connections.

Let the folks know what the group is for – tell them you'd like to have everyone in the group help share social content.
19. Know Your Goals, Strategies, and Tactics
A goal is usually monetary in business: Sell 100 new pairs of shoes each month, which is worth $4000.
Strategies are the big plans for getting to that goal: Gain 100,000 followers so we can sell 100 new pairs of shoes each month.
Tactics are the actions you'll take to make that strategy happen. We'll hit that 100,000 follower mark by doing these things:
 – Promote tennis shoes with athletic influencer John Doe
 – Build an email list of blog subscribers through social campaigns
 – Hold a hashtag giveaway contest for #ourshoesbrand
Social media marketing requires lots of content but it's difficult to have a consistent flow of your own original content, that's why you should use content curation.
Content curation is when you publish other people content on your social platforms – posts, videos, infographics etc. And it's a great way to position yourself as a thought leader in your niche and industry.
You can use tools like Feedly or Pocket to collect RSS feeds from your favorite publications which you can then share to your social profiles.
When sharing  curated content make sure its of high quality and from trusted sources.
21. Keep Your Company Mission in the Mix
90% of millennials prefer a brand with a cause. Show followers that you're an advocate for a cause. People love connecting with your mission and why. If you don't have a mission or a why check out this post to learn how to find it.
22. Reward Your Loyal Fans
There are fans, and then there are superfans. You need to pay particular attention to your superfans. If you're a product company, your superfans are the ones who are in love with your stuff – they give you shoutouts on social networks, they share selfies wearing your stuff, etc.
If you're a service business, your superfans are your retainer clients or the ones that keep coming back for more of your work.
Here are some ways you can make these folks love you even more:
Celebrate them in posts – share their latest pic they took of themselves wearing your product

Start a Slack channel or private social group for your most loyal customers

Give them swag! I just bought a

Citizen

bike, I love the brand, and I love that they also sent me a pair of branded socks.
23. Fail as Much as Possible
Only those who dare to fail greatly can ever achieve greatly – Robert Kennedy
This is excellent business advice in general, but you're not going to be a social media maven overnight. It takes time, effort, testing, and consistency:
 – Be consistent, even if you only got ten followers in a week
 – Focus on what you can improve, not what you did wrong
 – Stick to your goals like glue 
24. Use Tracking Pixels to Gain Audience Insights
Tracking pixels are snippet of code (usually Java script) that you place on your websites. All the major social media platforms have these pixels.
Once you place a tracking pixel on your website you can then measure the actions and behaviours of visitors to your site from each of your social channels. This allows you to gain insights to optimize your marketing efforts.
Tracking pixels also allow you to build audience profiles that you can use for advertising to reach more of people that share similarities with your ideal customers.
25. Get in Front of the Camera
Video is huge on social media and you shouldn't be afraid to get in front of the camera and speak directly with your audience, let them see the face or faces behind your company.
You can use video to repurpose blog posts and other content, you can also use it for advertising and promotions or just to send a quick message to your followers.
The videos you create don't have to Hollywood blockbuster quality. You can create a decent quality video on your phone or you can splash out (it's not too expensive) on dedicated video camera.
There are a million ways for your brand to build a following on social media. Whether organic or paid, you can use social media to help hit your revenue goals.
Focus on testing and optimizing, and be patient while your follower base grows. It won't happen overnight, and you can't be put off by failure if you're going to succeed.
What are your best tips for social media management?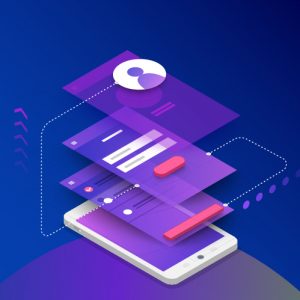 How to Create a Facebook Business Page Now that your business is up and running, you're probably thinking that it may be time to kick
Read More »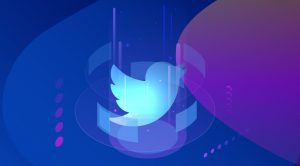 6 Tips to Help You Grow Your Business on Twitter If you're a small to medium business (SMB) or a solopreneur then you need to
Read More »
The 6 Types of Content You Need for Social Media You already know you'll need to bring in a ton of excellent content to post
Read More »
Simply Start Your Trial Now to explore all Tailor Social features for free.