You already know you'll need to bring in a ton of excellent content to post across your social media channels regularly. People turn to social media to be educated and entertained.
How do you begin? What is most effective in generating engagement? What are the best ways to find the good stuff, the content that your audience will love?
Learn how to find and post social media content so your startup or small business takes off.
The 6 types of content we'll discuss:
Curated Content

Infographics

User Generated Content (UGC)

Ebooks & guides

Videos

Live Videos
Thankfully, you don't  have to create all this content yourself. You can select fresh content from other sites. Choose content that will most resonate with your customers and brand. Items to include: relevant blog posts, news stories, quotes, videos, GIFS and articles.
Tip: Don't neglect to share your own blog posts on social channels—even the older, popular ones!
After analyzing more than 150,000 social media posts, research has shown the sweet spot or optimal balance is for a business to use 60 percent content curation and 40 percent of their own original content creation.
Benefits of Content Curation:
 – Increases brand awareness through a steady stream of quality content 
 – Builds your credibility as a thought leader 
 – Your readers learn of other industry voices 
Content curation tools:
These are popular tools – with no expensive subscription fees or complicated dashboards to stress you out.
Pocket is a read-it-later app that helps you "pocket" or stack your favorite content in one place to share later. Find a great piece of content, click the Pocket plug-in button and the content is stored in your account.  You can group articles with tags, and use the site's search function to find articles, too. Pocket also tweets @PocketHits, the most-saved articles on their platform—great for Twitter users.
Scoop.it! makes finding relevant articles simple and has a Pinterest-like interface. Scoop.it provides you with recommendations for articles in your category. You can also see content that others shared on various platforms. The free version of their software allows you to monitor a single topic and use the content generated on two social media accounts. One photography startup using Scoop.it boosted its traffic through content by 120 percent in 6 months, according to their case study.
Feedly is akin to a powerful RSS Feed. Create your account and add a few of your favorite sources to Feedly. It allows you to sort by category so you can segment the aggregated content. Find a Feedly tutorial here.
Based on research, infographics are one of the post formats that result in the most shares. With their focus on graphics and images, they educate in an accessible way. 
Use infographics to translate complex concepts into I-get-it moments for your customers.
Learn which industries' infographics do best on each social media platform below:
Do infographics really have that big of an effect?
Revive Social took their already-published blog post about the best times to post on social media. It barely attracted shares:
Then, they created an infographic from the data which resulted in 15 times as many shares as the original post:
To add infographics to your content mix you can either curate or you can hire a graphic artist to create one. Of course, you can also do it yourself using a tool like Canva. 
Canva offers an easy drag-and-drop creator to help you make your own infographics. You can even repurpose them for presentations, landing pages, reports, etc.
Be sure you design a logo that works for your business and incorporate it as part of your infographic. 
User-Generated Content (UGC)
Posting user-generated content demonstrates that you care about your audience. At the same time, your prospects, who are new to your business, become reassured that you are worth choosing over your competition.
Making the most of UGS is a genuine and organic way to increase engagement. Customers who have great experiences with your brand want to share that with peers. Let them!
Research shows people trust one another over brands and not by a small margin, either. According to Adweek, Millennials Trust User-Generated Content 50% More Than Traditional Media .
As a result, user-generated content often gets more engagement on social media than your traditional and promotional posts. It also ramps up engagement so that people are sharing video content and stories about your brand on Facebook, Twitter & Instagram.
Brands like GoPro have hit home runs marketing their content this way.

Companies have found that they can turn customers into advocates through this persuasive form of content. Often, strong communities will then form behind your business.
How a small business or startup can begin using UGC:
Ask for photos from your satisfied customers. If your business is a fashion boutique, for example, request photos of customers wearing your clothing.

Request that happy clients post video testimonials about your company.

Ask for action videos of your customers and followers using or setting up your product.

You can even have a contest to ignite interest.
Promote your biz by offering free eBooks or guides across your social media channels. These are content freebies that you create.
Once your targeted customers click on a link, they get the download of the content. You get their email information so you can bulk up your list and sell to them down the road.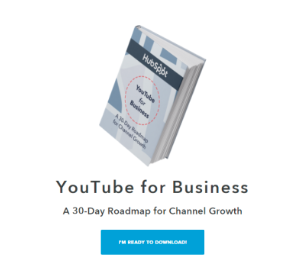 As with all forms of content posted on social media, offer eye-catching visuals and powerful CTA's to get the best results.
Ebooks and guides are a no-brainer for posting. You can easily repackage information that you already have and collect it into a book or guide. Plus, posting e-books and guides on social sites can help you generate leads.
There's no avoiding it – you must create video content. Customers are demanding it and video broadens your reach and connects you with your audience.
According to Cisco, IP video traffic will be 82 percent of all consumer Internet traffic globally by 2021, up from 73 percent in 2016.
The Most Viral Facebook Posts: In 2017, on Facebook,  17 out of the top 20 posts were videos. The most popular topics were:
Practical hacks (5 of the top 10 posts were practical tips)

Awesome and inspiring content

Food and recipes (5 of the top 25 posts were food posts)

Cute animals

Music videos
Practical Hacks:
This Facebook video of practical everyday hacks was the top Facebook post of all. It had over 400m views and was shared over 12m times. It also had over 3m likes and reactions and 186,000 comments.
How can you incorporate video into your social media?
You don't need to hire a huge production team, but you do need to start using video content, especially if you're on Facebook. Need guidance on how to begin?
Create pre-recorded videos of:
A product demonstration

A whiteboard instructional video

15-second testimonials from your customers and evangelists

15-30 second videos from your CEO about your company, mission, and vision

15-30 second behind-the-scene videos to show your brand personality

15-30 second thank you and follow-up videos from your team  to customers
Do live stream video:
More companies are streaming live video on Facebook and YouTube than other channels. Yet, live broadcasting via video can help you at the top and bottom of  the marketing funnel. According to Jeff Bullas, who educates entrepreneurs on how to grow their business in a digital world, live video is a game changer.
The benefits of using live video are:
Viewers remember video content better than other types of content.

They find live streaming exciting compared to other content.

Your customers feel closer to you because they can interact with you in real-time. This leads to a heightened sense of trust and loyalty. 
Over 70% of marketers say that video performs better than other content for increasing conversions.
How to use live video:
Create a global event and connect with your audience virtually on Facebook, YouTube, and Instagram.

Live stream content and afterward repost on different social channels.

After Facebook Live broadcasts, you can embed recordings outside of this particular platform.

Use Facebook Live or Twitter to broadcast from industry events.

Use Google Hangouts or Skype as a way to thank customers.
Content fuels social media and it's important to use a good mix of user-generated content, downloadable content, images, video, and promotional posts to drive your social media strategy and keep your audience engaged. 
We would love to hear your thoughts in the comment section below. 
What kinds of content have you used for social media channels? Which were most successful for you?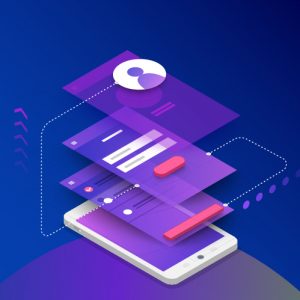 How to Create a Facebook Business Page Now that your business is up and running, you're probably thinking that it may be time to kick
Read More »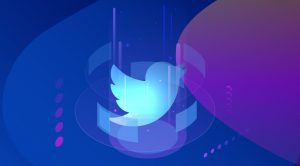 6 Tips to Help You Grow Your Business on Twitter If you're a small to medium business (SMB) or a solopreneur then you need to
Read More »
The 6 Types of Content You Need for Social Media You already know you'll need to bring in a ton of excellent content to post
Read More »
Simply Start Your Trial Now to explore all Tailor Social features for free.