Start Learning Social Media Marketing
When you are new to the world of social media marketing its hard to know where to start. There is just so much to learn!
So, to make your life easier, we have compiled some of the best social media marketing articles from top authors across the web.
You can start at the beginning with fundamentals and then work your way through to strategies, tactics and on to channels specific content.
We hope you enjoy our selection.
Social Media Fundamentals
To get started with social media marketing you should first become familiar with how it all works and what's involved. The below guides will help you gain a grasp of the fundamental that you can then build upon.
The Moz Social Media Beginners Guide: The 'Moz' social media beginners guide provides a high-level overview of the basics of social media marketing and touches on key concepts like social media metrics and ROI, and how to find the right networks, it also provides insights into how to use individual social channels like Facebook, Twitter, LinkedIn and Pinterest to market your business.
Social Media Marketing Made Simple: A Step by Step Guide:  In this guide 'Neil Patel' deep dives into growth of social media marketing as a whole then breaks-down the different social media channels from a more technical perspective, highlighting platform features and best use practices.
Social Media 101 – Social Media Quick starter: In this quick starter guide from 'Constant Contact' you can learn the how to get started with each of the major social media channels, from set-up to some basics for growing your channels.
Once you have an understanding of the basics you can then begin to form a plan of attack and implement a strategy to grow you social media presence and deliver business value in the form of conversions, traffic and brand exposure.
How to Create a Social Media Marketing Strategy: A Beginner's Guide: In this guide from 'Shopify' you will gain a solid understanding of what a social media strategy comprises of. You will learn about setting goals, targeting audience, how to use content, the different channels, and how to use tools to execute your strategy.
How to Create an Extraordinary Social Media Strategy: This is a great article from 'Buffer' breaks down how to create a social media strategy in 5 steps. I love how this piece gives great examples of different business goals a company might set and how to plan your social strategy accordingly. No fluff here just actionable insights.
Growing a Social Following from Nothing: In this guide 'Matthew Barby' walks you through how to build a social media following from 0 to 5,000 in less than 5 months. This is very high-level content packed full of real world tactics that Matthew has used himself.
Social media tactics help fuel your social media strategy. Without a tool box full of tactics you will find it hard to get your strategy off the ground. In the below articles you will learn tips and tricks to increase engagement, attract followers, convert followers to customers and much more.  
Your Social Media Tactics Isn't Complete Without These 21 Tactics: From finding targeted content to fill your social media calendar to creating customer personas and crafting a brand voice, 'Neil Patel' covers some basic but proven tactics that work.
34 Tips and Tactic to Rapidly Grow Your Social Networks: In this post 'Jeff Bulls' provides tips and tactics for to grow your individual channels – Facebook, LinkedIn, Twitter, Instagram.
32 Content Tactics to Boost Your Social Media Engagement: Want more likes, shares and comments on the content you post on your social channels then check-out these engagement tactics from 'CoolerInsights.com'
14 Time-Tested Tactics to Get Tons of Traffic from Social Media:  Shares, Likes, Re-tweets and Comments on your social media channels are great but you also need to drive that traffic back to your website. In this post the Puranjay Singh over at 'Coschedule.com shares tactics that will help you grow your website traffic through social media.
Social media channels are not all the same. What works on one platform does not necessarily work on another. You will need to use different tactics and strategies for each channel.
Something Missing. Let Us Know…
If there is an area of social media marketing that is not included in the above topics, let us know and we will add it to the list.
We will also be adding more content here from time to time.
Should you have any questions or insights we would love to hear from you in the comment section below.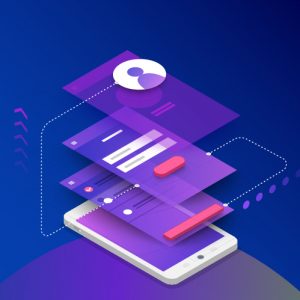 How to Create a Facebook Business Page Now that your business is up and running, you're probably thinking that it may be time to kick
Read More »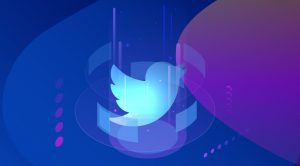 6 Tips to Help You Grow Your Business on Twitter If you're a small to medium business (SMB) or a solopreneur then you need to
Read More »
The 6 Types of Content You Need for Social Media You already know you'll need to bring in a ton of excellent content to post
Read More »
Simply Start Your Trial Now to explore all Tailor Social features for free.